Electrical Audio DI
The Electrical Audio Direct Box is an exceptionally handy tool for typical DI needs as well as general bi-directional impedance conversion jobs. Transformer-based, and fitted with XLR connectors of both genders, it can interface with anything in a studio for a myriad of uses.
It does the work you'd expect of a DI, converting guitar, bass, effects pedals, keyboard, phone/computer audio, all instrument and line level outputs to a low impedance, balanced signal. This signal, of course, can travel great distances without degradation when terminated to a typical mic preamp.
The DI also goes the other direction, converting low impedance signals to high impedance, as is necessary when sending a microphone output to a guitar effects chain, or amplifier. In this situation, you can still have access to the unconverted microphone signal through the male XLR connector. This also gives you the unique ability to use phantom powered mics for this purpose. Another use for converting lo-Z to high-Z is for "re-amping" a recorded signal (line output to guitar amplifier).
FREE SHIPPING IN CANADA. Just go to checkout and your order will show $0 for shipping.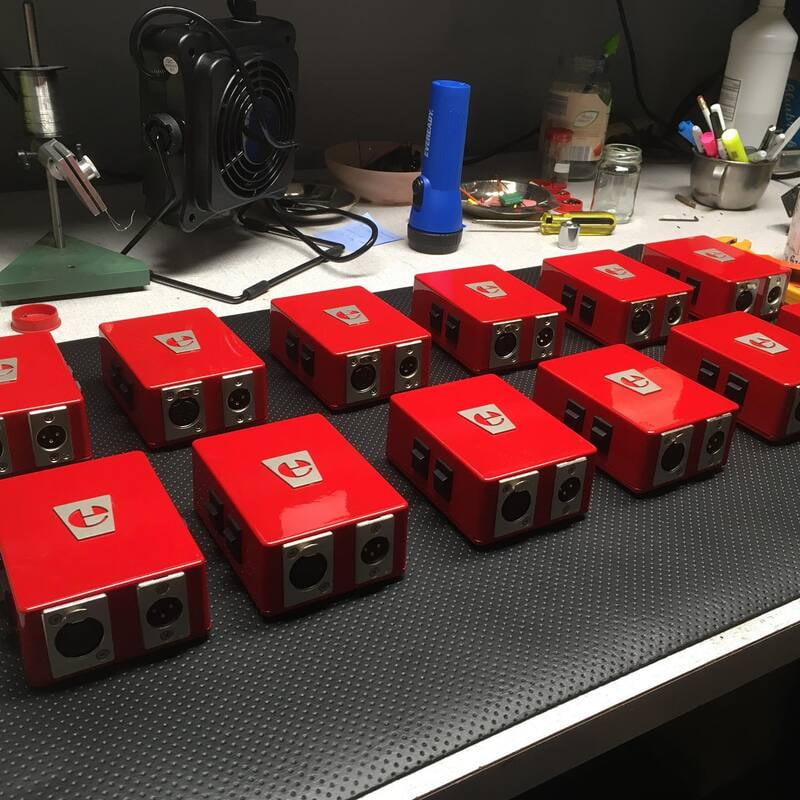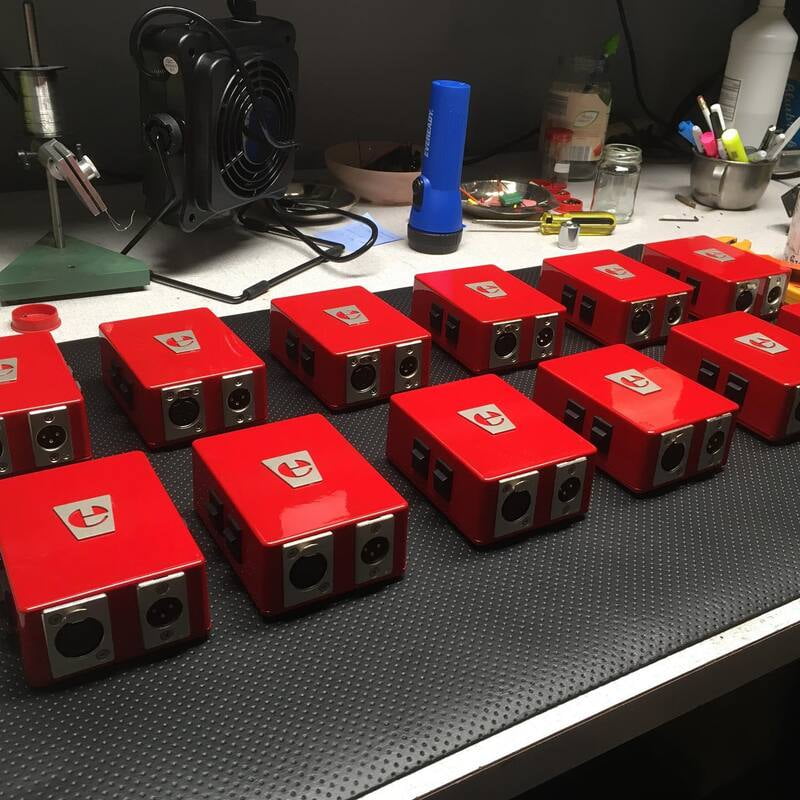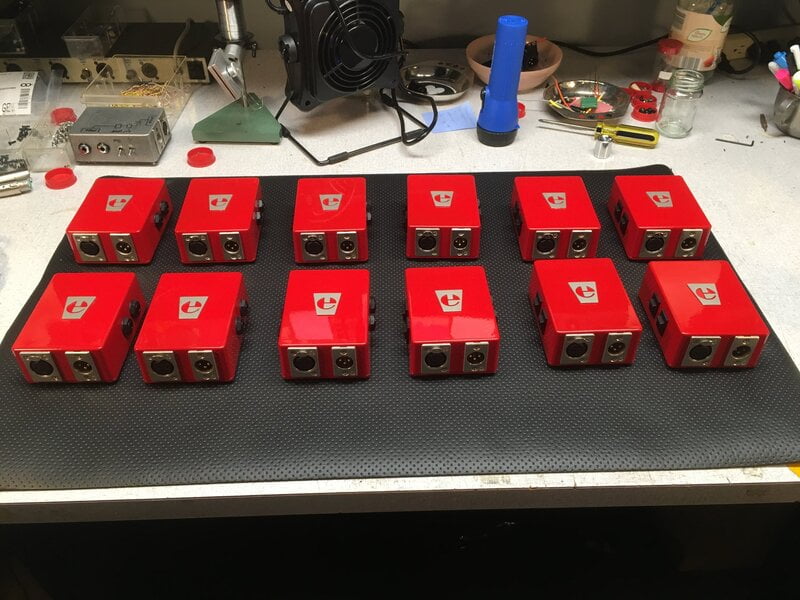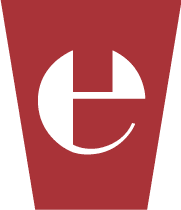 Features:
Two ¼" tip-sleeve ground isolated connectors wired in parallel on the hi-Z side of the transformer, typically used as the input/throughput (from guitar to amp).
XLR connectors (male and female), wired in parallel on the low-Z side of the transformer, typically the output to a mic preamp, but can also be used as the low impedance input for "re-amping", and mic-to-amp setups.
20 dB "PAD" switch, which applies to the 1/4" tip-sleeve hi-Z input.
Ground "LIFT" switch to sever any ground loops.
Hand-wired connectors that are mechanically isolated from each other and pcb for stress and flex durability.
Made in Chicago, IL. That's a feature, right?