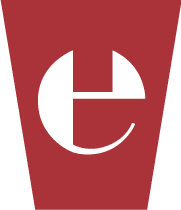 Electrical Audio is a recording facility founded in Chicago, Illinois by musician and recording engineer Steve Albini in 1997. Hundreds of independent music projects have been recorded there.
Greg Norman, recording engineer, producer and technician helped build Electrical Audio and over time has honed his skills as a repair tech and studio equipment designer.

"After we were done building Electrical Audio, I made myself useful by jumping at the never ending stream of techwork that comes with a large studio. Over the last 25 years, with help from mentors, and raw exposure to a vast array of unique, boutiqe, as well as ubiquitous studio gear, I developed my skills into a being a decent repair tech, studio and equipment designer. It's also help me, in an odd way with my recording career.
On occasion I am willing to do specific projects ranging from large studio design and installations (console, patchbay, outboard, panels, wiring, etc.) to analog outboard, console, tape machine, and microphone repairs. I also design and build new problem solving gadgets as time allows. Electrical, and many other studios, are littered with random equipment I've built for them. I enjoy doing it almost as much as making records."
OMS Canada is very pleased to be the exclusive dealer for Electrical Audio products in Canada!
You can purchase the EA DI below.